.
It's that time of the year again for our local fall festivals.
This will be the third year, dd#1 (soon to be 10yo) will have entered the art show that one of them has. We can only submit 4 entries per artist. I still have pictures of two more on my camera that I need to take off, but these are her best I think.
Great Blue Heron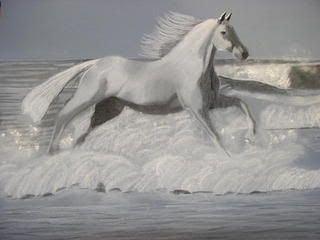 Sea Mist
Dragon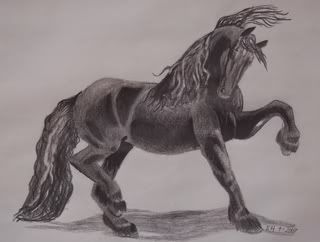 Ebony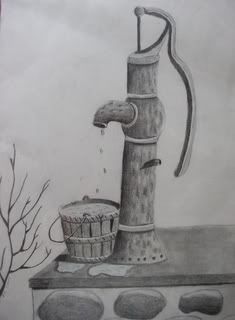 Great Grandma's Water Pump
Tough decision to only be able to submit four, don't ya think?
Every art show she's entered she's walked away with at least one ribbon. She's going to get a big head pretty soon!
DD7 will submit one this year, for the first time. She's not the artist my older dd is, but she wanted to paint a picture for a different art show earlier this year. (She's not one to sit still long enough to draw or paint, if you know what I mean!) I helped her a bit, but she took over after I showed her what to do. She got first place in the other show.
Grandma's Sunflower
Mom and I are going to give it a try too. Mom with her paintings and me with some of my many pictures. This will be Mom's second year and my first. Here are two of the ones that I am submitting:
The Sentinel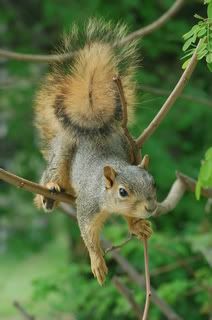 Happy Jack
I took these through our window. We have a bird feeder that bows into our house through a window. It's cool because we don't have to go outside to fill it up, you do so from in the house. Also the window that bows into the house allows the bird to only see himself, but we can see through the glass (plastic) to see him. However, we usually keep the blind up, as they land on the branches above the feeder. If we're quiet and don't move suddenly, we can see so many birds (and squirrels too obviously!). It's fun waiting near the window to see who will come next. I can't tell you how many pictures I've taken of the birds and squirrels. I have several photos of them at our
4H Bird Gallery at WhatBird?
, if you're on high speed and want to take a look.
.