We can't find the camera card
with the first pictures we took, but here are a few pictures!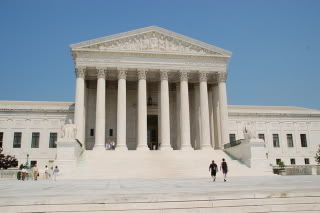 Supreme Court (that's us way up at the top of the steps, on the left, by the pillars!)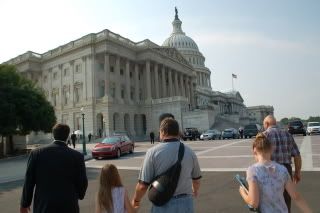 Our congressman was busy at the time we were to meet him, so he asked his aide to bring us over to the capitol to meet with him between votes.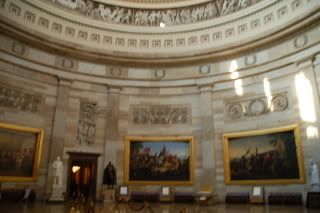 In between votes he gave us a private tour! This was soooo nice because the next day, when we went on our "real" tour of the capitol building it was jammed packed!!!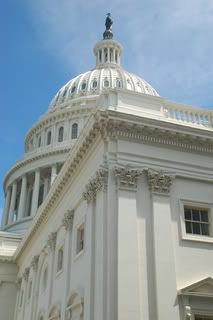 Taken from inside the capitol, looking out the window.
If we ever find the other card, I'll post the Washington and Lincoln pictures!