On Friday, August 3, we started our school year by going to an animal sanctuary called Noah's Lost Ark. It's so unbelievable to hear about what people have done to these animals! Seeing the before pictures for these animals was heart-wrenching! It was beautiful however to see the animals healthy (albeit some where emotionally and physically scarred from their previous owners), active, and seemingly well-adjusted and happy.
Here are a few pictures: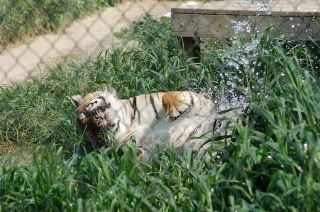 It was so hot! The tigers *loved* having the
water sprayed on them!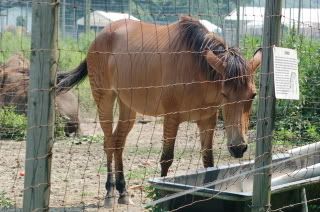 I'm a ZORSE, of course! A zebra and horse mix.
See my stripes?
Cappy the Lonely Camel
The humidity makes for such
bad hair days!